Static Cling 6 pk. Clear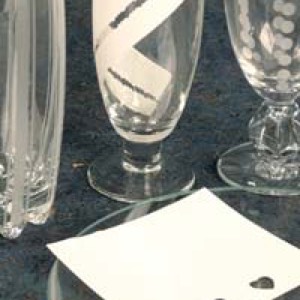 ARMOUR ND
Create a vinyl stencil of your favorite design and use them over and over again. No need for glue, this stencil uses static cling to adhere to your glass. Since you do not need glue you can reposition the stencil as many times as you like. Can be used with Sand EtchâÃÂ. After use, just wash off with warm water and pat dry with a paper towel. Place it back on the carrier sheet for later use. Available in clear or white. sheet size: 8x10 sheet qty: 10
61-2612
61-2612
View Offer
Armour Products
https://www.armourproducts.com/Item/61-2612
Static Cling 6 pk. Clear
Static Cling 6 pk. Clear
Style #:61-2612
A wholesale account is required to purchase on ArmourProducts.com.
Use the buttons below to login to an account, or to request an account.
OR Non Wholesale Customers Can purchase at
Create a vinyl stencil of your favorite design and use them over and over again. No need for glue, this stencil uses static cling to adhere to your glass. Since you do not need glue you can reposition the stencil as many times as you like. Can be used with Sand Etch'®. After use, just wash off with warm water and pat dry with a paper towel. Place it back on the carrier sheet for later use. Available in clear or white.

sheet qty: 6 sheets CLEAR 9"x12" each sheet

IMPORTANT: Use this film for light duty sandblasting. Due to the low tack adhesion, NOT to be use with Armour Etch Cream.