Inflate A Booth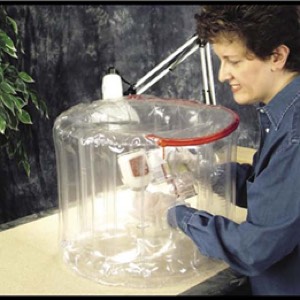 ARMOUR ND
Inflate A BoothÃÂ is the quick and easy to way to keep your work area clean and neat while letting you easily recycle your Sand EtchÃÂ abrasive grit. Made from a clear durable vinyl, this compact, lightweight booth offers a completely visible work area so you can clearly view your project during the sand etching process. <img src="/images/inflate-description.jpg" alt=" width="300" height="316" border="0">
70-9007
70-9007
View Offer
Armour Products
https://www.armourproducts.com/Item/70-9007
Inflate A Booth
Inflate A Booth
Style #:70-9007
A wholesale account is required to purchase on ArmourProducts.com.
Use the buttons below to login to an account, or to request an account.
OR Non Wholesale Customers Can purchase at
Inflate A Booth® is the quick and easy to way to keep your work area clean and neat while letting you easily recycle your Sand Etch® abrasive grit. Made from a clear durable vinyl, this compact, lightweight booth offers a completely visible work area so you can clearly view your project during the sand etching process.