Disposable Gloves - 50 pairs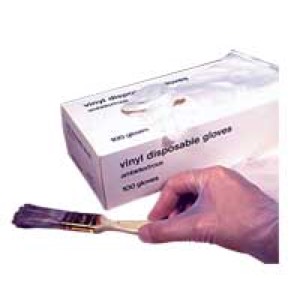 ARMOUR ND
Crafters and hobbyists will love how fast and simple clean up can be! These ultra-thin disposable gloves offer lightweight touch, sensitive fit and tough protection from oil and acrylic paints, glues, dyes and stains. Pre-powdered gloves are packed 100 pieces per box. One size fits all and either hand.These Gloves are 100% latex free & are lubricated with a USP approved corn starch
85-2400
85-2400
View Offer
Armour Products
https://www.armourproducts.com/Item/85-2400
Disposable Gloves - 50 pairs
Disposable Gloves - 50 pairs
Style #:85-2400
A wholesale account is required to purchase on ArmourProducts.com.
Use the buttons below to login to an account, or to request an account.
OR Non Wholesale Customers Can purchase at
Crafters and hobbyists will love how fast and simple clean up can be!
These ultra-thin disposable gloves offer lightweight touch, sensitive fit and tough protection from oil and acrylic paints, glues, dyes and stains.
Pre-powdered gloves are packed 100 pieces per box. (50 pairs)
Extra Large......One size fits most and either hand.
These Gloves are 100% latex free & are lubricated with a USP approved corn starch