Floral Hearts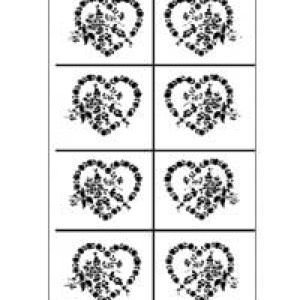 Default Manufacturer
Rub N Etch stencil floral heart 1 3/4" x 1 1/2"
20-0342
20-0342
View Offer
Armour Products
https://www.armourproducts.com/Item/20-0342
Floral Hearts
Floral Hearts
Style #:20-0342
An account is required to purchase this item. Use the buttons below to login to an account, or to create an account.
Purchase on Etchworld.com
Floral Hearts Stencil Designs and Sizes: width x height
Floral Heart 1 3/4" x 1 1/2"
Software: Kryptronic eCommerce, Copyright 1999-2020 Kryptronic, Inc. Exec Time: 0.023582 Seconds Memory Usage: 1.292427 Megabytes