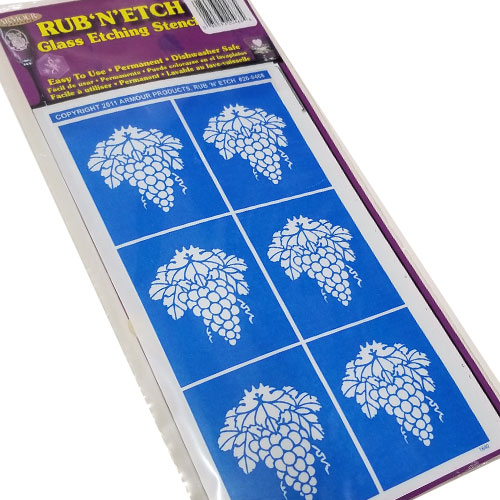 Rub'N'Etch Stencils
Rub'N'Etch pre-cut, fine detailed, single use stencils. These stencils are applied to the glass project by rubbing the top carrier sheet containing the design to adhere it to the glass surface. They are very thin and require a little care plus pati
Rub'N'Etch Stencils
Rub'N'Etch Stencils
Rub'N'Etch pre-cut, fine detailed, single use stencils. Overall stencil sheet size is 5" x 8" (12.7 cm x 20.3 cm)
These stencils are applied to the glass project by rubbing the top carrier sheet containing the design to adhere the stencil to the glass surface.

Rub'N'Etch Glass Etching Stencils are specially designed for glass etching.

See links below for more detailed information.