NOTICE: UK CUSTOMER - ARMOUR ETCH COUNTERFEIT WARNING!
Consumers please be aware of counterfeit Armour Etch made in China. Armour Etch made in USA only. Please see notes under each picture.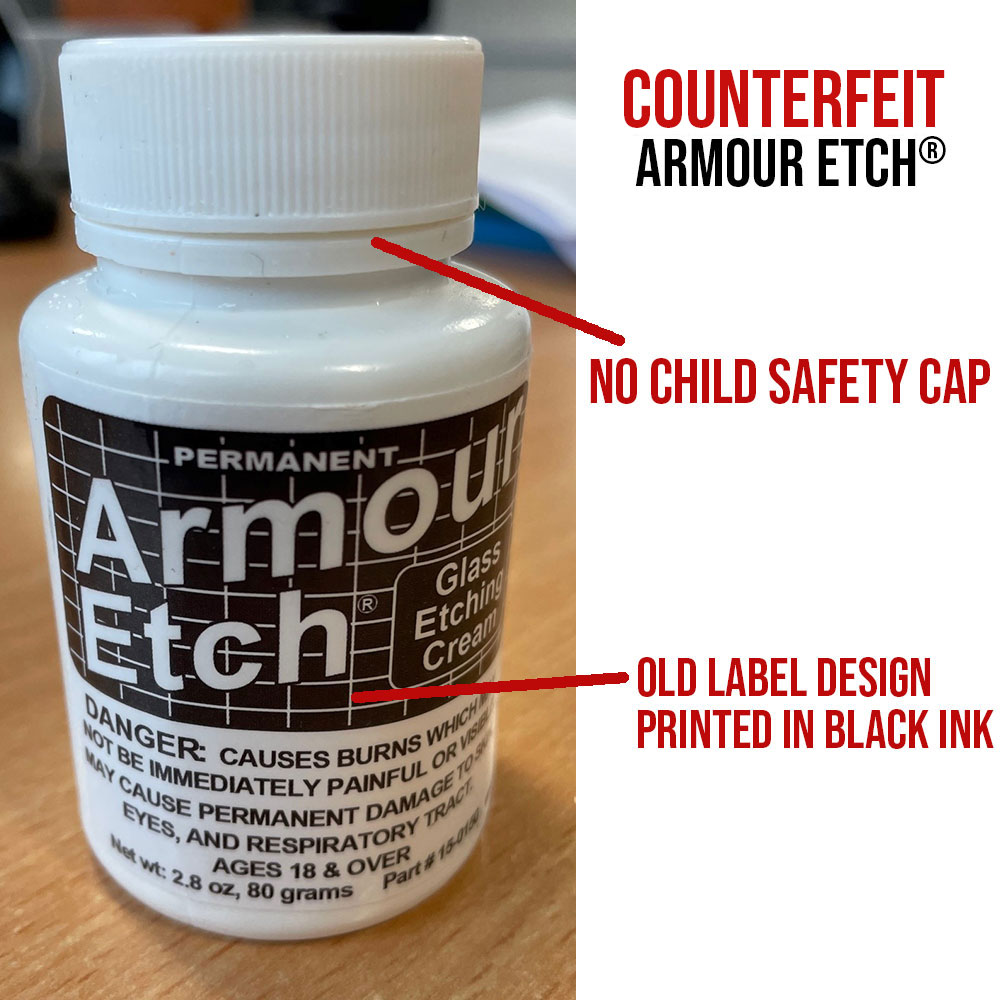 The counterfeit bottle is using a very old logo printed in black ink. No safety cap which is required by federal law.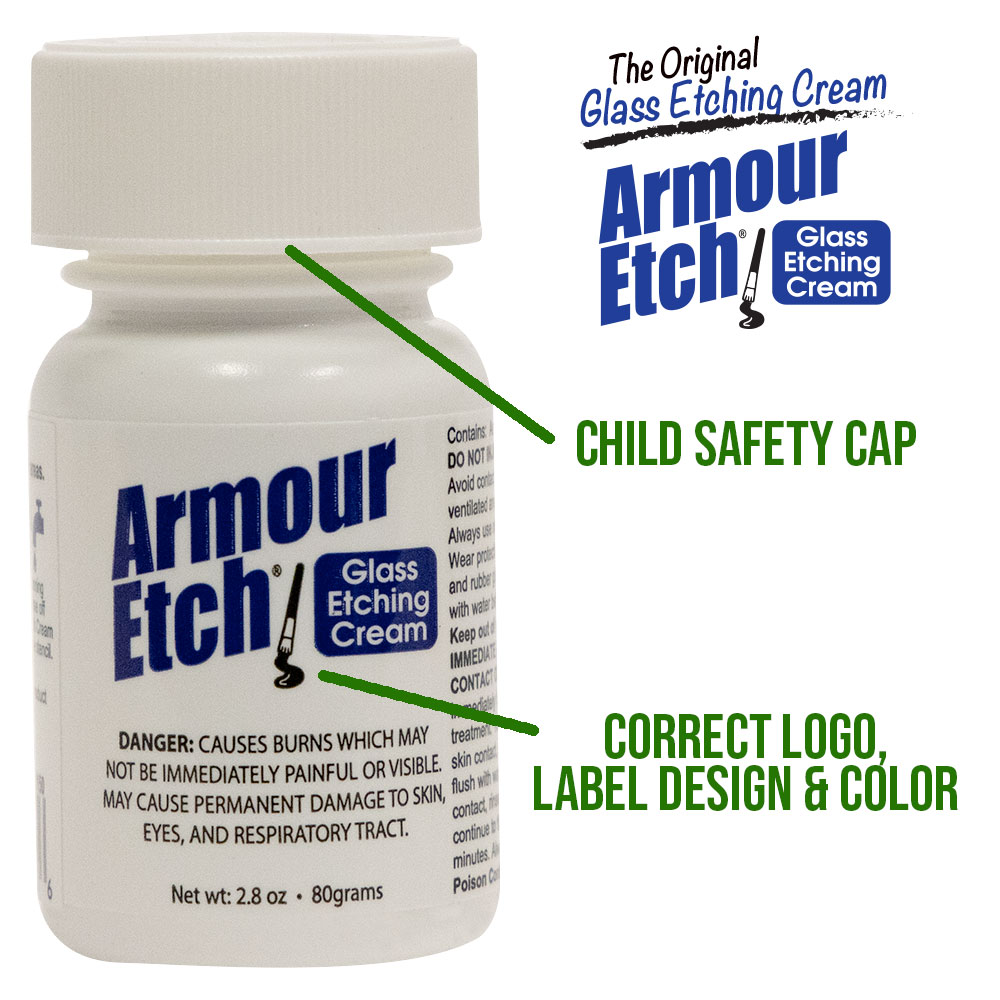 The entire Armour Etch family has the above logo and it is printed in Blue ink. Armour Etch bottles have required child proof safety caps.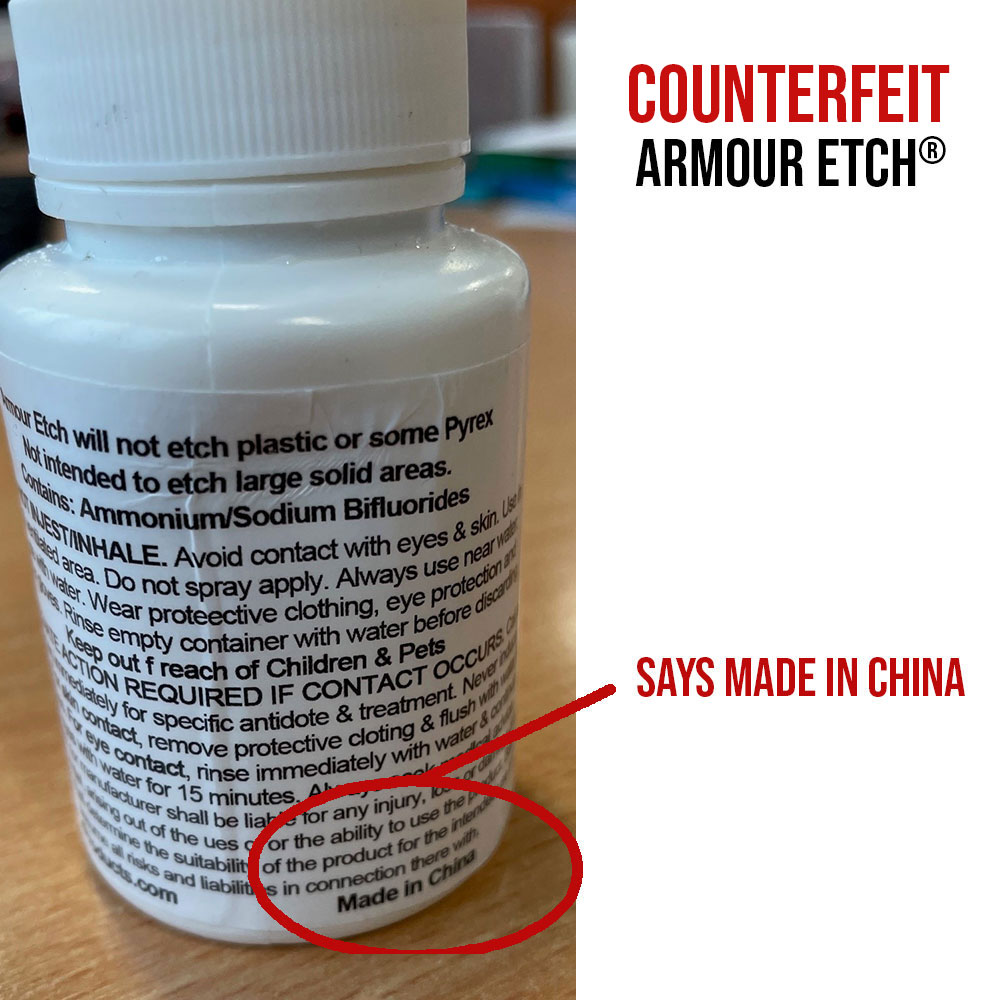 Counterfeit bottle clearly states Made in China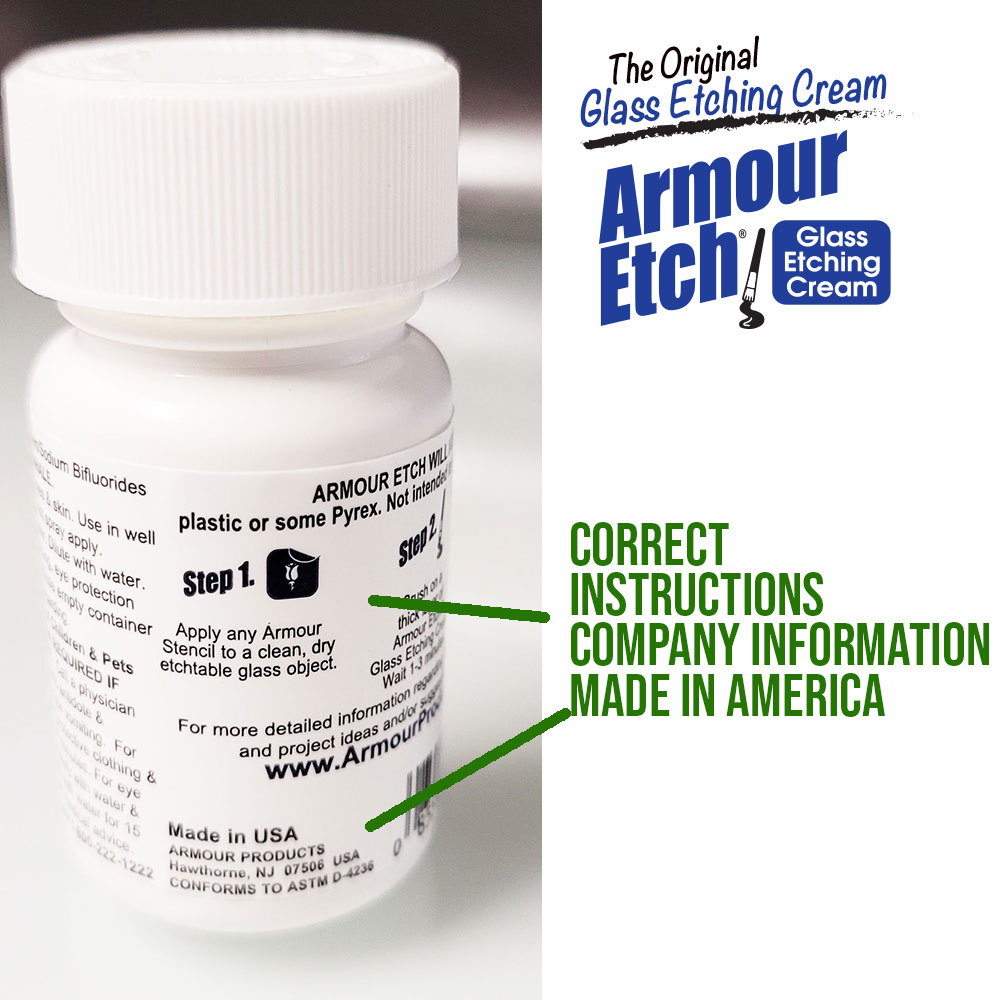 Armour Etch is proud to say, we are MADE IN USA.. The 800 Poison Control telephone number can only be found on the genuine Armour Etch bottle.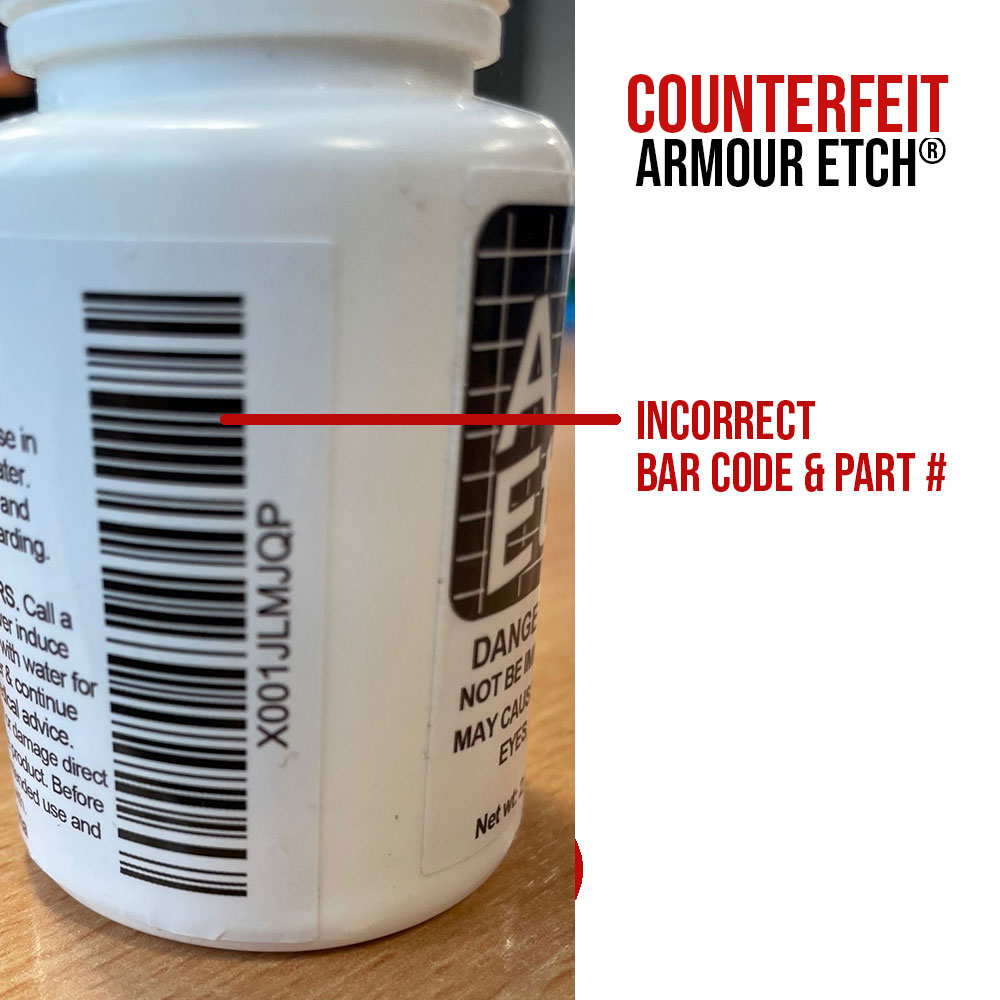 Counterfeit bottle has an unusual bar code.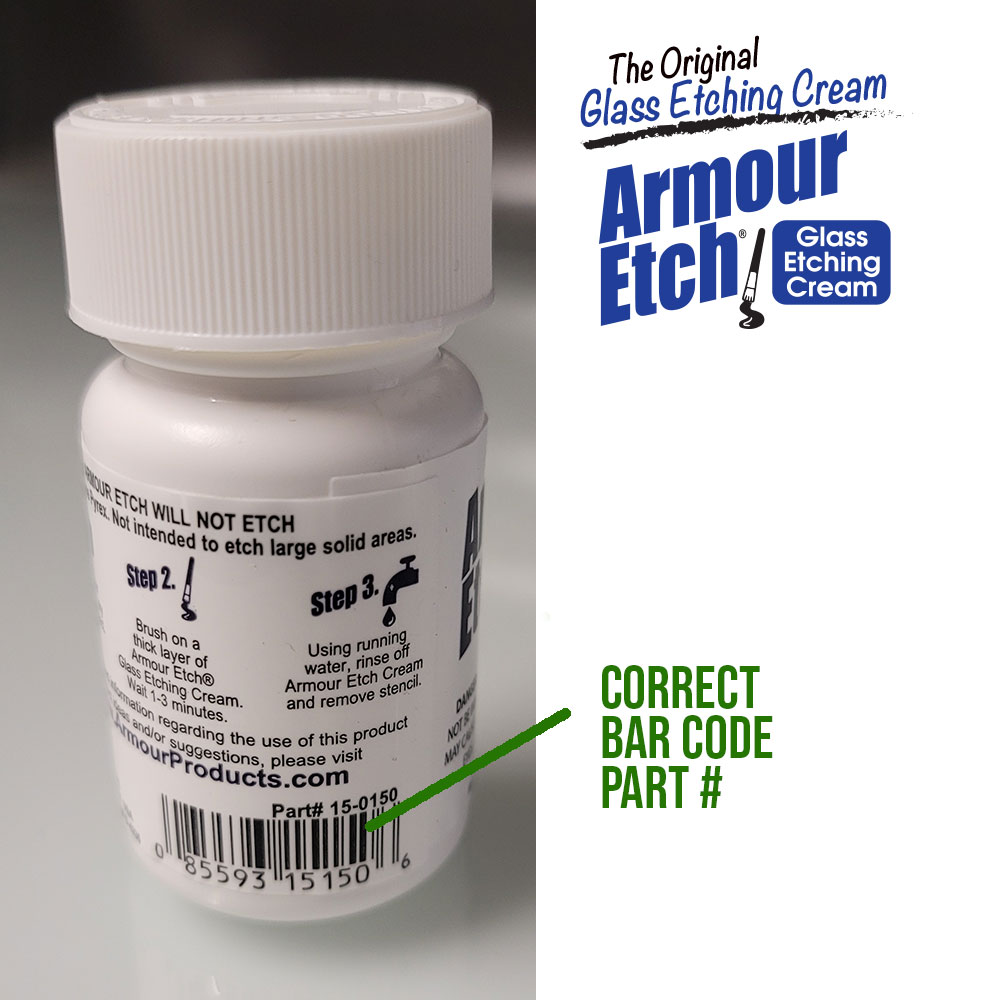 Armour Etch has the required UPC code used in brick & mortar stores.