Gala letters & Numbers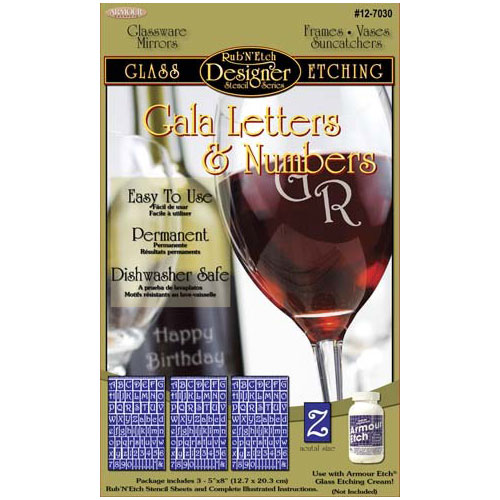 ARMOUR ND
When it comes to personalization one of the basic essentials is lettering and numbers. Whether you are creating a name celebrating a special occasion or creating a romantic keepsake you will find our New Designer Lettering Systems to provide the solution to all your personalization needs. The elegant GALA Designer Series is a lovely addition for weddings and anniversaries. Sizes for stencil artwork can be found by clicking on the individual stenicl sheet part number below in Related Products section (see below). This package includes individual stencils part numbers 20-0492 (3pcs)
12-7030
12-7030
View Offer
Armour Products
https://www.armourproducts.com/Item/12-7030
Gala letters & Numbers
Gala letters & Numbers
Style #:12-7030
This item has been discontinued
When it comes to personalization, one of the basic essentials is lettering and numbers. Whether you are creating a name, celebrating a special occasion, or creating a romantic keepsake, you will find our New Designer Lettering System to provide the solution to all your personalization needs. The elegant GALA Designer Series is a lovely addition for weddings and anniversaries.
This package includes individual stencils part number 20-0492 (3pcs).
Upper Case: 0.50" to 5/8" h
Lower Case: 3/8" to 0.5" h
Numbers: 0.5" h
Denotes exclusion from all discount offers. Discount codes are not applicable on excluded items.