Roses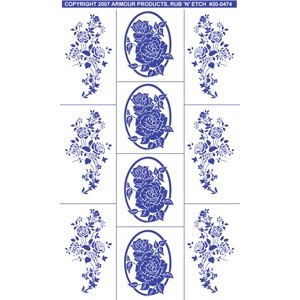 Default Manufacturer
Rose Bouquet: 1 1/4"w x 2 1/4" L Rose Oval: 1 1/4"w x 2" L
20-0474
20-0474
View Offer
Armour Products
https://www.armourproducts.com/Item/20-0474
Roses
Roses
Style #:20-0474
A wholesale account is required to purchase on ArmourProducts.com.
Use the buttons below to login to an account, or to request an account.
OR Non Wholesale Customers Can purchase at
Rose Bouquet: 1 1/4" w x 2 1/4" L
Rose Oval: 1 1/4" w x 2" L
Also available as part of a set. See 12-7042 in You Might Also Like ... below.