Water Birds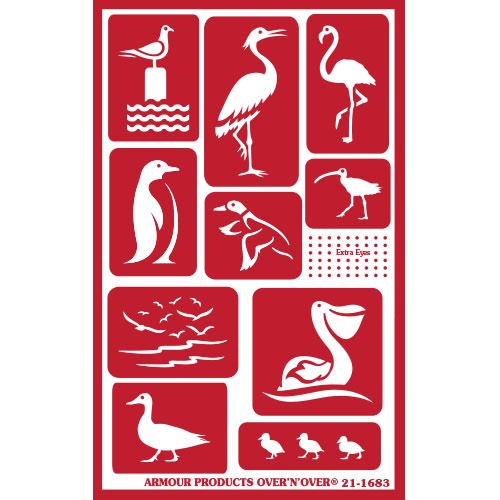 Default Manufacturer
,sea birds,crane,peregrine,pelican,seagull,flamingo,penguin,duck,ducks,chicks,water,birds,
21-1683
21-1683
View Offer
Armour Products
https://www.armourproducts.com/Item/21-1683
Water Birds
Water Birds
Style #:21-1683
A wholesale account is required to purchase on ArmourProducts.com.
Use the buttons below to login to an account, or to request an account.
OR Non Wholesale Customers Can purchase at
Water Birds assortment: penguin, flamingo, ducks, chicks and more
Sizes are approximate ... width x height
Seagull: 1.0" x 1.75"
Flamingo: 2.0" x 2.5"
Crane: 1.0" x 2.5"
Penguin: 0.75" x 1.75"
Pelican: 1.75" x 1.75"
Chicks: 1.75" x .5"
View Over N Over Instructions
Related Projects