PNE - Old Salt Face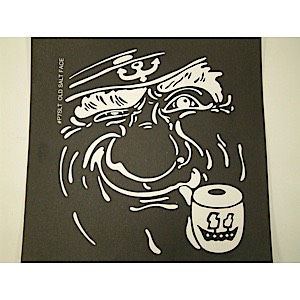 Default Manufacturer
Size: 6." x 6.5" These pre-cut adhesive backed vinyl stencils for chemical etching, sandblasting, etc. 4 mil vinyl one use stencil
22-0702
22-0702
View Offer
Armour Products
https://www.armourproducts.com/Item/22-0702
PNE - Old Salt Face
PNE - Old Salt Face
Style #:22-0702
A wholesale account is required to purchase on ArmourProducts.com.
Use the buttons below to login to an account, or to request an account.
OR Non Wholesale Customers Can purchase at
Size: 6" x 6.5""

These pre-cut adhesive backed vinyl stencils are perfect for mirror decorating, door glass accents and wood carvings. Designed for chemical etching, mirror removing, sandblasting, painting and staining of glass, mirror, tile, metal, granite and other non-porous surfaces. Each stencil includes complete photo illustrated instructions for a variety of applications.
Denotes exclusion from all discount offers. Discount codes are not applicable on excluded items.