Beach Designs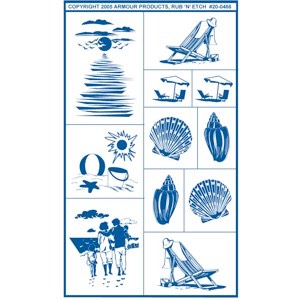 Default Manufacturer
0
20-0466
20-0466
View Offer
Armour Products
https://www.armourproducts.com/Item/20-0466
Beach Designs
Beach Designs
Style #:20-0466
A wholesale account is required to purchase on ArmourProducts.com.
Use the buttons below to login to an account, or to request an account.
OR Non Wholesale Customers Can purchase at
Stencils design sizes as follows: width x height
Sunset: 1.62" x 2.62"
Beach Ball with Pail: 1.87" x 1.75"
Walking on Beach: 1.87" x 2.12"
Top Beach Chair: 1.75" x 1.31"
Beach Chairs w/Umbrella: 1.0" x .75"
Scalloped Shells: 1.12" x 1.12"
Conch Shells: .75" x 1.5"
Bottom Beach Chair: 1.87" x 1.37"
Software: Kryptronic eCommerce, Copyright 1999-2020 Kryptronic, Inc. Exec Time: 0.033787 Seconds Memory Usage: 1.18615 Megabytes